Artisan Marbled Jackets, created one at a time in our Acworth, GA studio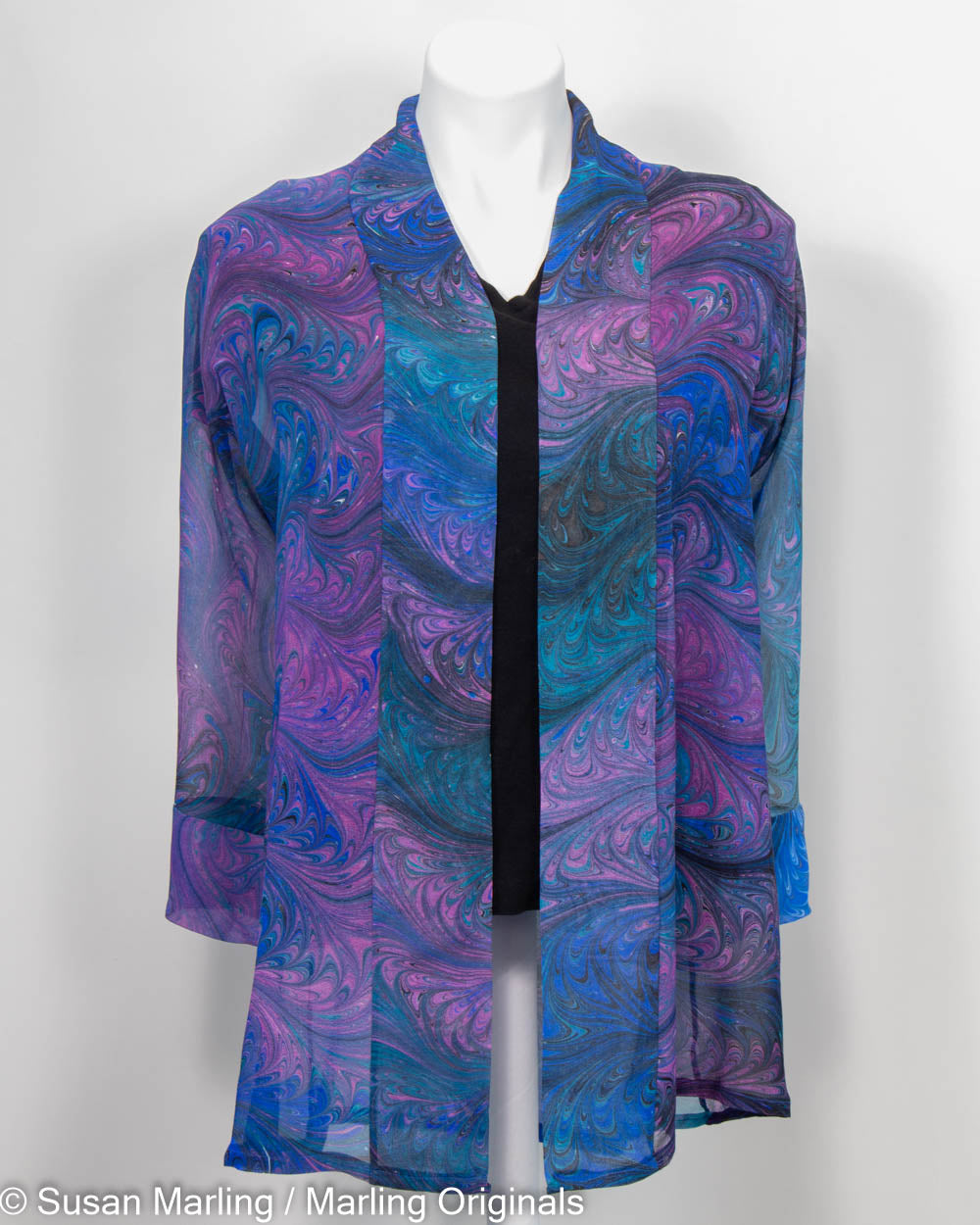 View Silk Chiffon Kimono Jackets
Beautiful marbled sheer silk kimonos. Perfect for a casual look or an elegant evening out. Choose from a variety of colors!
Susan creates each jacket by marbling a fabulous design onto white silk, resulting in an original piece of art.
Shop Swing Jackets & Other Jackets
Beautiful marbled swing jackets for larger sizes, featuring a fabulous drape and cut. Specialty one-of-a-kind creations.
Susan marbles the design onto white silk fabric and sews each jacket. They are original pieces of art.
Having difficulty making a decision? Email Susan with any questions or to request a small fabric swatch for the jacket you are considering (domestic US addresses only)
Check out these related Blog Posts: